Villa Chacasa
Location: Marina Chacala
Price: $649,000 USD
Proximity: Waterfront Pacific Ocean
Home Size: 3,669 ft2
Size of Lot:1,240 m2 / 12,540 ft2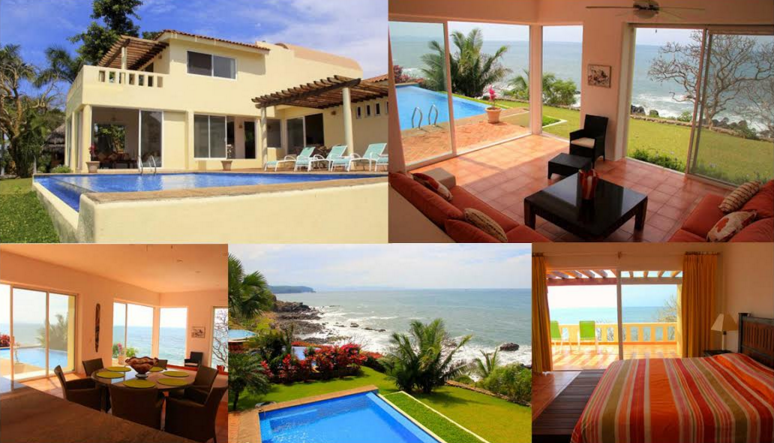 PROPERTY DETAILS:
Villa Chacasa is a spectacular waterfront home in the development of Marina Chacala just north of Chacala Bay, less than one hour north of Sayulita. This coastal home is in almost new condition, having been rarely lived in. The considerable waterfront location provides sweeping views of the Nayarit coastline, north and south. The property abuts on one side to a park-like setting of green belt. The home has three bedrooms, three and a half baths, infinity pool, terrace, large kitchen, sunny living and dining room. All rooms open to a view of the ocean. The home includes furniture, personal items not included. This is your chance to own a waterfront home for the price of a waterview home. The home is the best value for the money on the Nayarit coast.
MARINA CHACALA DEVELOPMENT DETAILS:
Private, pristine, gentle, and secluded Chacalilla Bay is your to enjoy with a sandy bottom and protected from waves it is spectacle to behold. A dry marina is available for your kayak or boat with a small launching ramp. Take walks in and around the 90 acres of lush jungle greenbelt within Marina Chacala on paths made of coral gravel and always well maintained. Feel safe with 24 hour security at font gate and guards actively patrolling the property. All utility lines are underground and water fed by spring water from a nearby well.
CLICK HERE FOR MORE INFORMATION
Villa Del Mar (Fully Furnished!)
Location: Marina Chacala
Price: $1.1M USD
HOA Fees: $1350 Pesos / $102 USD per mo.
Possession Date: April 1, 2014 (somewhat flexible)
Proximity: Waterfront, View of Chacala Bay and the Pacific Ocean
Square Feet: 4,000 square feet
Size of Lot: 1800 square meters (close to 1/2 acre)
Bedrooms: 4TV/Recreation Room
Bathrooms: 5 + Nanny Room w / bath
Floors: 2
Parking: Covered
Other Features *Size of lot would support additional dwellings like guest houses, Infinity swimming pool, New $8K USD Palapa
Designed and supervised by: Rodofo Rodriquez Perez *noted Guadalajara architect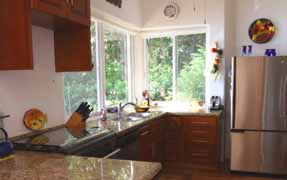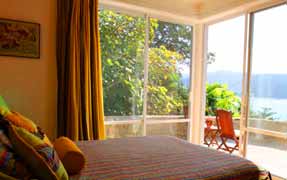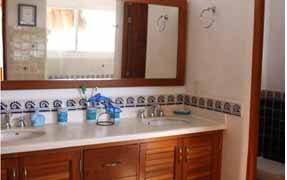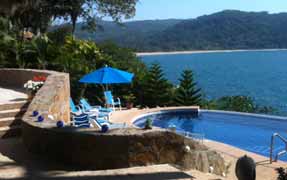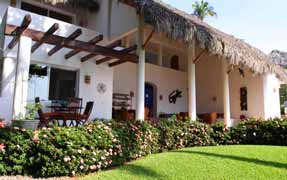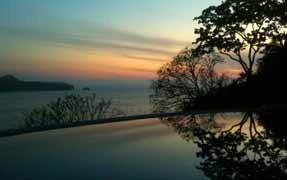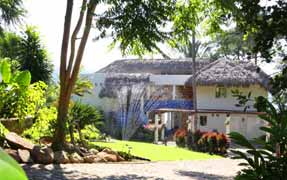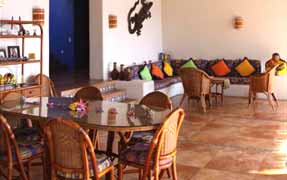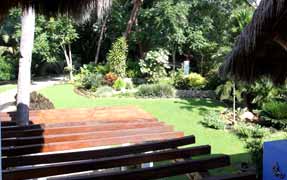 Villas Blancas #7
Location: Marina Chacala / Villas Blancas Cluster
Price: $525,000.00 USD
Proximity: High Bluff, Filtered View of Chacala Bay and the Pacific Ocean
Square Feet: 3200
Size of Lot: 600 m2 private and 800 m2 common
Bedrooms: 3 + TV/Recreation Room
Bathrooms: 3.5
Floors: 2
Parking: Covered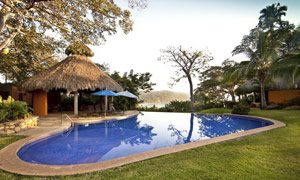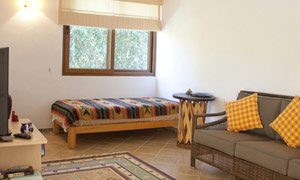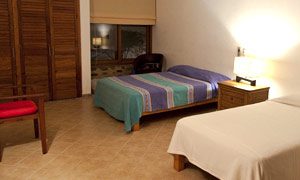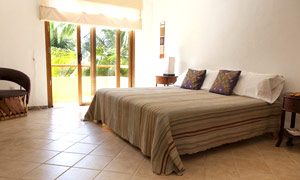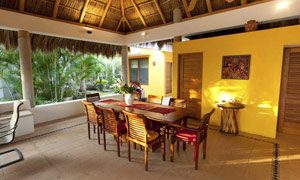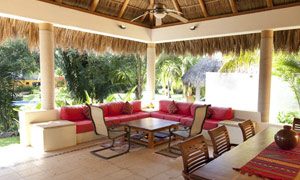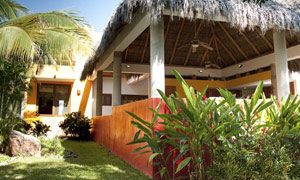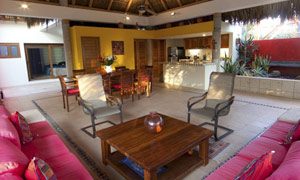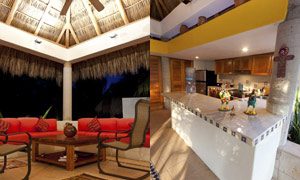 Casa Victoria
*Asking Price $230,000.00 USD – Fully Furnished
*Gardener's Dream *Ergonomically Designed
*Open Floor Plan *Secure and Private *Enclosed Garage
Full Details: CLICK HERE / Gallery: CLICK HERE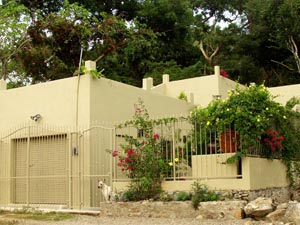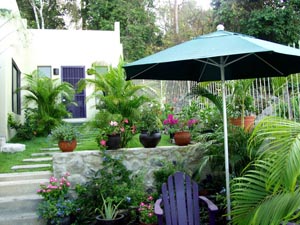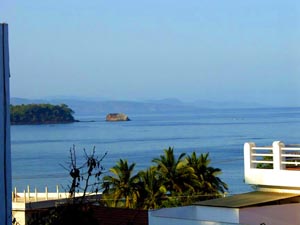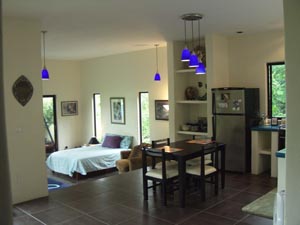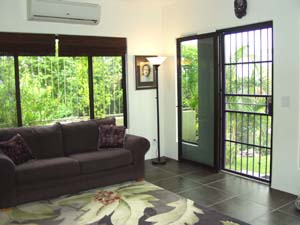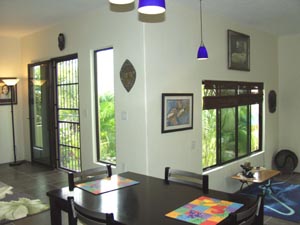 Casa Victoria was ergonomically designed by Jim Moffett and Associates for ease of movement as well as maximization of views and light. The floor plan is open which creates a comfortable flow from bedroom to kitchen and living area. The entire lot is surrounded by a wall and view fence which offers both security and privacy. While this home is perfect for a single person or couple, it was also designed to expand should that be desired.
Full Details: CLICK HERE / Gallery: CLICK HERE
Casa Q
*Asking Price $225,000.00 USD Negotiable
*Unobstructed Bird's Eye View of Ocean and Town of Chacala *Large Gourmet Kitchen
*Rain Fresh Water Filtration System *Large Palapa Deck *Private Backyard Garden
*Amapa Wood Cabinetery and Doors Throughout *2,000 sq.ft. Multi-Purpose Garage *Elevator
Gallery: CLICK HERE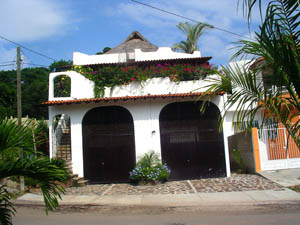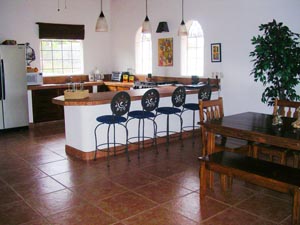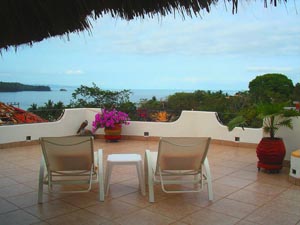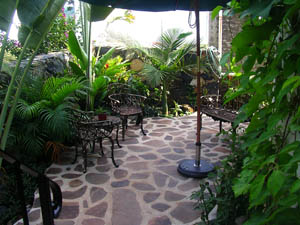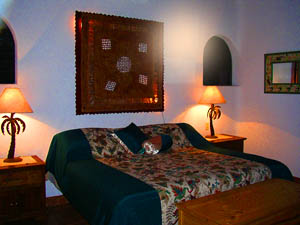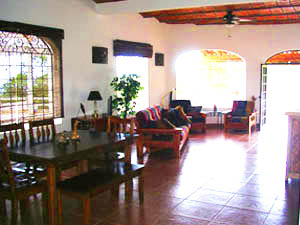 Casa Q of Chacala is located within a five minute walk to Chacala Beach, stores, and restaurants. Casa Q was designed with rich detail and cross-ventilation to ensure comfortable year round living. The main level of Casa Q has two bedrooms, living room, dining area, bathroom, large gourmet kitchen and a computer / study area. The basement can easily accomodate recreational vehicles and trucks. All this with a large laundry room, bathrooms and storage area. The 2,000 sqft. basement has commercial potential. The elevator has excellent capabilities for hauling heavy items to the main deck and makes the house wheelchair accessible.
Gallery: CLICK HERE

Villas Blancas #2

Location: Marina Chacala / Villas Blancas Cluster
Price: $560,000.00 USD
Proximity: High Bluff, View of Chacala Bay and the Pacific Ocean
Square Feet: 3500
Size of Lot: 600m2 private and 800 m2 common
Bedrooms: 4
Bathrooms: 3
Floors: 2
Parking: Covered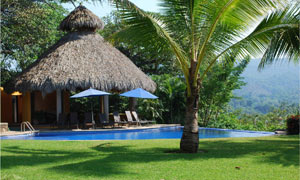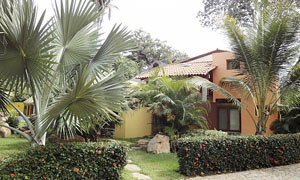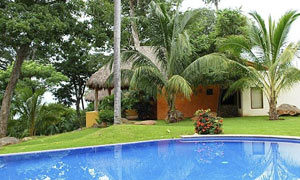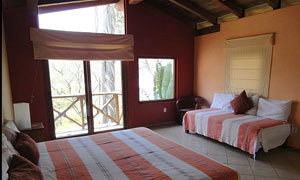 A very successful vacation rental with excellent rental history.  Beloved by its owners.  Well maintained, newly painted.  The large living and dining area are nestled under a vaulted paplapa.  Kitchen, family/guest room open to the living area.  Two more bedrooms are found on the first floor. Master bedroom and bath are located on the second floor.  The living area has sweeping views of Chacala, Chacala Bay and the south coast of the Mexican Riviera.  Close to the beach club and Chacalilla Bay.
Asking $560,000 USD

Villas Blancas #3

Location: Marina Chacala / Villas Blancas Cluster
Price: $550,000 US
Proximity: High Bluff
Square Feet: 3000
Size of Lot: 274 m2
Bedrooms: 4 including 2 master plus study
Bathrooms: 4
Floors: 2
Parking: Covered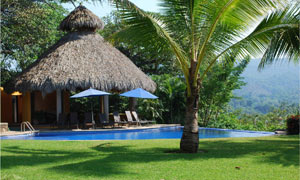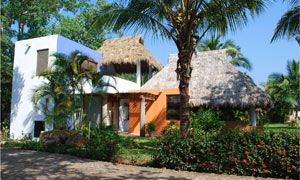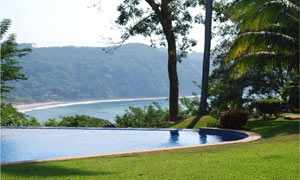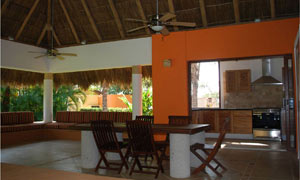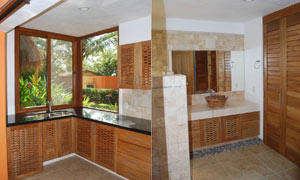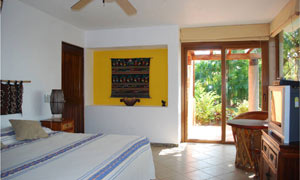 A garden setting villa with an ocean view from the second floor. Large palapa covered living area expanding to gardens and pool. Newly remodeled kitchen opening to living area. Two master bedrooms. Second floor master bedroom as an adjoining study, large bath and patio with ocean view.
Villas Blancas is a cluster of seven villas, each with private lots sharing common areas such as the entertainment palapa, the pool and the gardens. Views are of the ocean, all of Chacala Bay, and the entire Mexican Riviera Coastline.
Asking $550,000 USD
!SOLD! – Casa Tomas – !SOLD!
Location: Marina Chacala
Price: $639,000 USD
Proximity: Ocean Front
Square Feet: 2400 + terazzas
Size of Lot: 800 m2
Bedrooms: 3
Bathrooms: 3
Floors: 2
Parking: Covered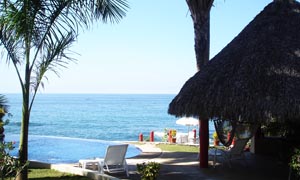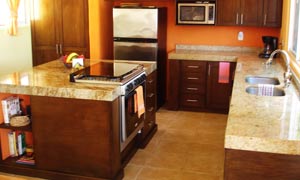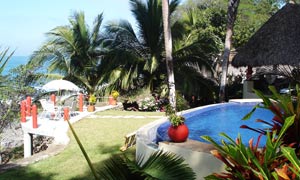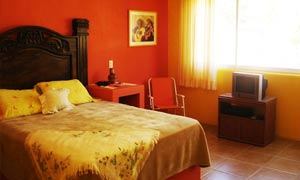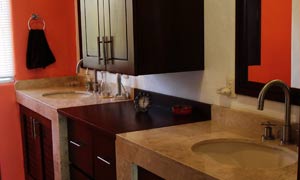 CASA TOMAS – 3 bedroom, 3 bath ocean front home in Marina Chacala.  Fantastic views of the ocean and sunsets from this beautiful home designed to capture the beauty of the pacific ocean.  The spacious living and dining area opens onto a large infinity edge pool and lushly landscaped yard.
!SOLD! Asking $639,000 USD !SOLD!
Casa Tomas is offered fully furninshed with large refridgerator/freezer, dishwasher, stove/oven, washer, dryer.  There are Mexican tile floors throughout the home, with granite counters in the kitchen and marble baths.  Rich hardwood doors and cabinetry.  There is a palapa covered terazzo off the pool deck with outdoor dining and BBQ area, as well as plenty of space for sunning and enjoying the great climate.
2400 square feet of construction under roof, plus 2670 square feet of outdoor decks and palapa covered terazza.
There is a large bodega and covered parking area.
! SOLD !  –  Casa de la Vista  –  ! SOLD !
*Asking Price $565,00 USD
*Financing Available
*Fully Furnished
*Panoramic Unobstructed Views of Chacala Bay and Mountains
*Contemporary Ergonomic Design *Built to US Construction Code Guidlines
Full Details: CLICK HERE / Gallery: CLICK HERE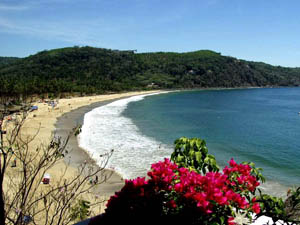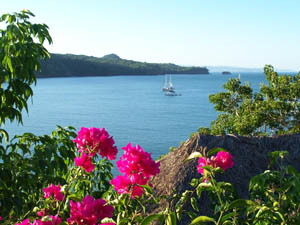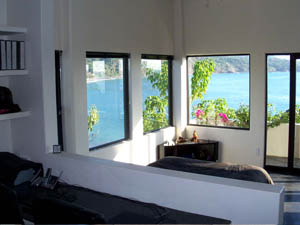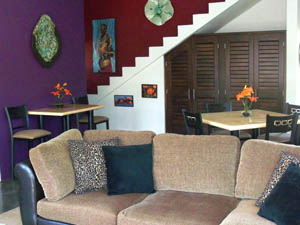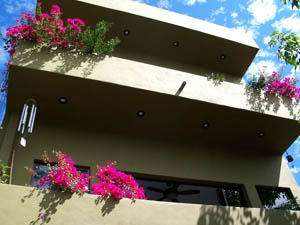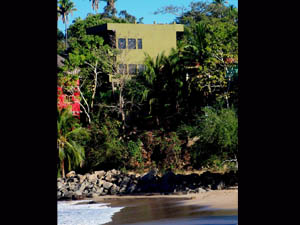 Casa de la Vista is all about ocean views in this beautiful and contemporary, 3 bedroom, 2.5 bath, 3 story Chacala beach home. The home was designed using modern ergonomic guidlines to ensure comfort and ease of mobility. Large and numerous windows maximize spectacular views visible from all 3 enclosed levels. The 4th floor rooftop terrazza offers 360 degrees of unobstructed, beach, ocean, and jungle views.
The sparkling clear waters of Chacala Bay are only seconds away.
Perfect for entertaining friends and family or a romantic night of star gazing.
Full Details: CLICK HERE / Gallery: CLICK HERE
!! SOLD !! Casa Colibri in Villas Blancas !! SOLD !!
*Asking Price $770,000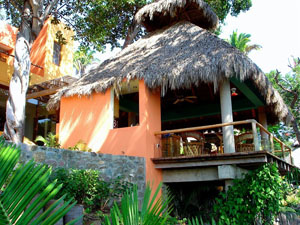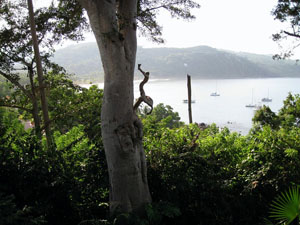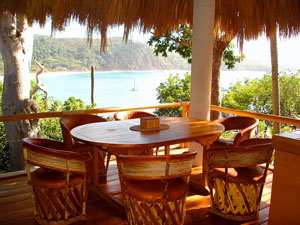 Casa Colibrì (the hummingbird house) is a beautiful retreat in a lush setting located on a high point in Marina Chacala, the only gated community in Chacala. The home is unique because its location provides stunning views of the Bay of Chacala,
the Pacific Ocean and the village of Chacala.
Casa Colibri Photo Gallery – CLICK HERE