Playas / Beaches in and around Chacala Mexico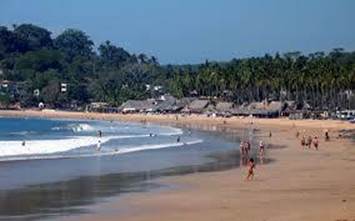 Playa Chacala Mexico was certified as a "Playa Limpia" (clean beach) in August 2011 during the 7th National Clean Beaches meeting in Mazatlan, Sinaloa.
There are only 14 beaches in Mexico with this prestigious certification and the Mayor, Hector Lopez Santiago, stated the following:
"Playa Chacala Mexico… located 9 miles from Las Varas, is a destination that is distinguished by its extraordinary landscapes of palm trees and lush vegetation that qualify as one of the most picturesque corners of Mexico. The beach has a length of 300 meters long and 40 meters wide, whose surf is strong with golden sands and fine texture."
All of our beaches are great for snorkeling and guests at Casa Pacifica have a range of beach items available to borrow including snorkeling gear,sun umbrellas, beach chairs etc.
Chacala Mexico, the Fishing Port
Chacala Mexico has its own small marina where fishing boats moor which locals refer to as dinghy beach as this is where the cruisers come ashore. Playa Chacala is a popular lay over for many particularly after the Baja Ha Ha at the beginning of the winter season.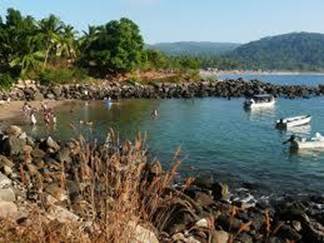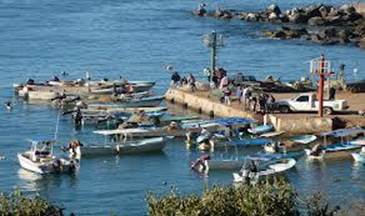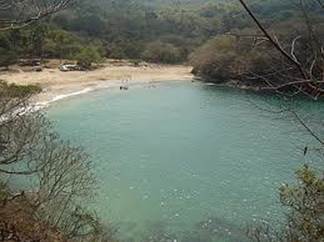 Las Cuevas
To the south of Playa Chacala is Las Cuevas beach also referred to as the hidden beach as you need a 4 x 4 vehicle to reach it. Most people hike in (link to Hiking page) or hire a local fisherman to take them there and back by panga boat (link to Boating page)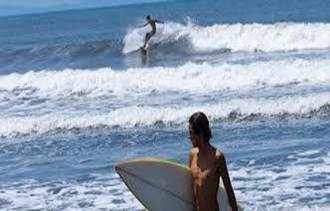 Las Caletas
To the north of Playa Chacala is Las Caletas which is our main surfing beach.
You can hike in (link to hiking page) or catch a local panga boat (link to boating page)