What To Do in Marina Chacala, Chacala Mexico..??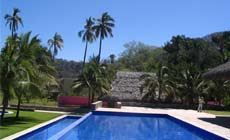 BEACH CLUB
Enjoy the three pools or lounge under the palapas. Meals can be prepared in the large kitchen. There is plenty of covered area for festive occasions, family affairs and children activities. Chacalilla Bay 's white sand, swaying coconut trees and crystal blue waters are but yards away. The beach is ideal for swimming and snorkeling.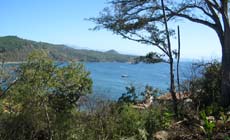 WALKING AND BIKING PATHS
Exercise is made easy. Walk to visit your neighbors. Take walks in and around the 90 acres of Marina Chacala in Chacala Mexico. The paths are made of coral gravel and are always well maintained.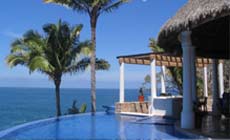 SECURITY
Enter the gate. Juan or Gerardo will greet you and your guests with a smile. They are there to assist in the flow of services, owners and guests 24 hours a day. Other security guards will pass by your villa with a wave and a "hola".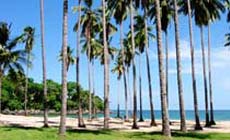 CHACALILLA BAY
Pristine, gentle, protected, unique, tranquil, secluded and siren are all words to describe Chacalilla Bay. Palm trees were planted in the white sands over 75 years ago. The bay has a sandy bottom. The waves are but small. The water glistens.The breeze keeps the sunbathers cool. Only the experience can describe Chacalilla Bay in Chacala Mexico.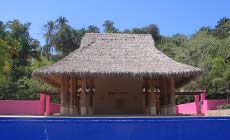 STORAGE
A dry marina is available for your boat with a small launching ramp in Marina Chacala, Chacala Mexico.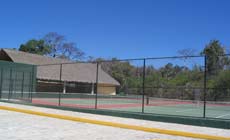 TENNIS CLUB
Immaculate, well-maintained courts await your game. An entertainment area provides a setting for lounging between sets or for the gallery to rout on their favorites. A paddle tennis court is available as well as is a kitchen and bath.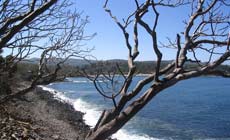 UTILITIES
All utility lines are underground. Marina Chacala in Chacala Mexico has its own water system. Sit in your home or at the beach with your broadband computer or laptop. Use your cell phone to call Chacala or across the world.
Contact Us