Nature in chacala Marine Turtle Conservation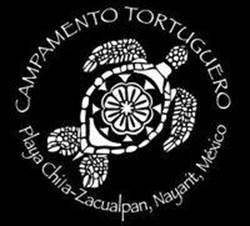 On the coast of Chacala Nayarit,the Playa Chile turtle Camp dedicates itself to the protection and conservation of the 4 different species of marine turtle that arrive to lay their eggs on the 8km beach of Playa Chila.  Playa Chila is located an hour drive from Playa Chacala Nayarit.
Marine turtles contribute to the health and maintenance of coral reefs, marine grasses and sandy beaches. Alongside conservation, the charity is involved with environmental education, creates job opportunities for the local residents and provides sustainable tourism activities.
Turtles are released at sunset throughout the winter months. Please speak to a member of staff at Casa Pacifica at Play Chacala if you would like to organize an excursion.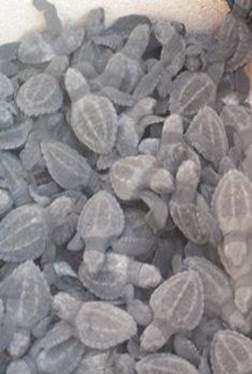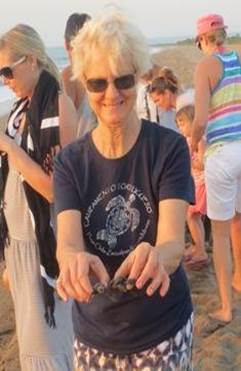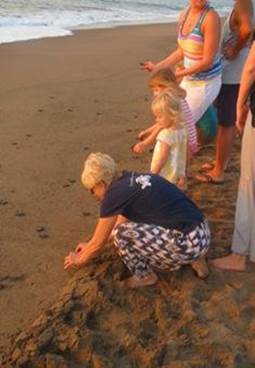 A box of marine turtles                         Susana goes for the double                            Susana's first release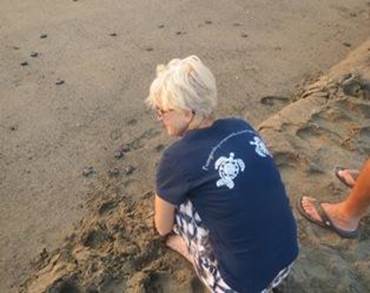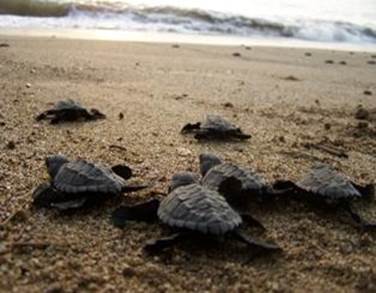 Susana contemplating life, love and the universe! ………………………………….Almost there …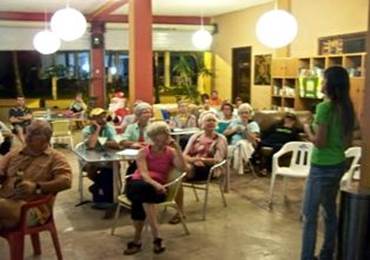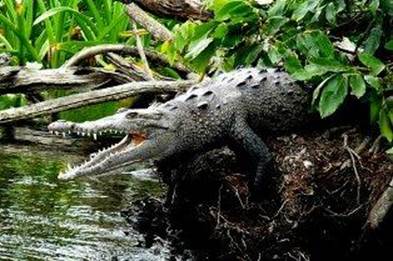 Krysia Howard Environmental Education and Volunteer Co-ordinator giving a turtle talk at Choc Mool, Chacala Nayarit
The Nayarit Coast La Tovara Jungle Boat Tour
See salt water crocodiles, turtles and tropical birds in the wild during this 8-mile round-trip boat tour in a national park. The tour takes you through tunnels of overhanging mangrove branches in which iguanas, tropical birds and waterfowl take refuge. Between the dangling roots of the mangroves you will see see crocodiles, snakes and turtles. "La Tovara" is an indian word for sweet water; at the end of the tour you will visit the source of the water system; a clear spring pool where you can snorkel with freshwater fish. The complete tour takes you to the wildlife refuge and crocodile breeding center.  Casa Pacifica can arrange the tour from Chacala Nayarit.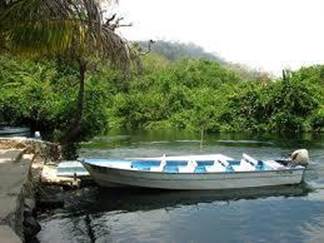 To experience the journey through the mangroves click on this link: www.youtube.com/watch?v=zhh9pSgqQ5o
Enjoy Chacala Nayarit!