Breaking News!
 As a gift to returning and new guests, all reservations from 
 January 5th to April 30th
will be
 FIRST NIGHT FREE!!!
For reservations of a week or more!
 (This 15% discount supersedes all other previous offers)
For guests who have already made their reservations,
We offer a 15% discount on one of our Tours.
 All reservations include our famous 5-Star Mexican/American breakfast at the Mauna Kea rooftop terrace.
 Click here an exciting new 360 Degree Tour of Casa Pacifica!
(You navigate with your finger on a cell phone double tap to move/one tap to see)
Click here to view the Suites for availability.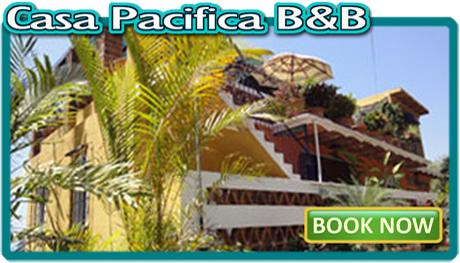 Call Now From U.S. & Canada: 1-509-964-3001 (David)
From Mexico:+52 1 (327) 101-7005
Juan Pedro
(English and Spanish Spoken)
OR